A big advantage of our relay cards, optocouplers and hybrid modules is that they can be monitored and operated via the Yamutec® I/O Remote app from anywhere in the world. It doesn't matter whether the module can be reached in the same network or via DynDNS. You can control and switch each module individually and view its status in real time.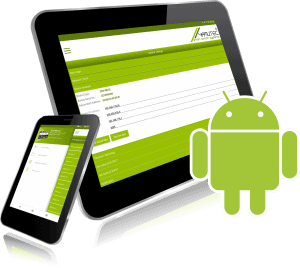 Monitoring of I/O states in real time
Separate storage of network settings for private and public networks.
Separate storage of I/O names for different modules
Better clarity through configurable I/O names.
Notification of changes to the I/O states via app or email
User profile for secure access
Watchdog for automatic reconnection in the event of a network interruption
All Yamutec® Ethernet modules are supported
I/O control for Android smartphones
Network settings
You can optionally configure a configuration in the network settings
for private (WLAN) or public (Internet) networks. This can be done for one
Store separately for easier handling.
If the Yamutec Ethernet module is connected directly to a router, the direct
DynDNS address of the router must be entered.
You can also enter the IP number, the port number and the timeout time for the
Configure connection establishment with the Yamutec® Ethernet module.
Network configuration module
Using the app, an IP number, a port number,
the submask and a gateway must be assigned.
Alternatively, the IP can also be obtained via DHCP.
OUTPUT / INPUT – configuration
So that you have a better overview of the outputs and inputs,
can be given this name
The name can be saved separately for each module. The app automatically detects
which module is currently connected and then indicates the names for the outputs and
Entrances too.
Graphics (e.g. smilies) offered by the smartphone keyboard are also supported.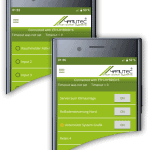 Notifications
For every change in status of the outputs and inputs of the module, as well as when triggered
the watchdog and timeout function, a notification is displayed via the app
and a tone is emitted.
This notification sound can be set so that the sound only sounds once
State change is output until the notification message is acknowledged.

digital inputs
The digital inputs are continuously queried in real time.
Acoustic and visual messages are also issued.

Slide menu
A slide menu ensures that the app is user-friendly.
The slide menu displays the connected module and outputs its information,
The navigation bar is also displayed.
User profile
With the PC software it is possible to create up to 3 user profiles,
to provide multiple people with secure access to the Ethernet module via the
Yamutec® I/O Remote App to enable.